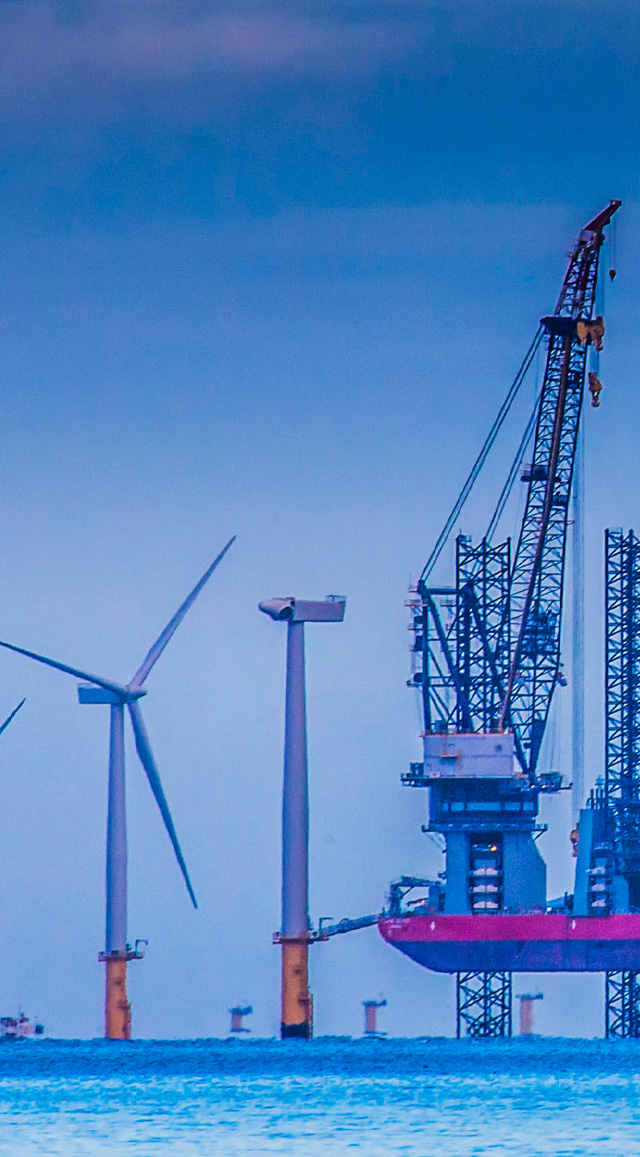 3Point2 is an innovative and experienced design company that provides bespoke design and build solutions to the offshore, renewables, and heavy lift industry sectors.
Our experienced engineering team focuses on developing robust, modular, and effective designs. Our team collaborates with manufacturers to improve construction feasibility and minimizes supply chain constraints. 
With several years of offshore experience, our team understands the critical nature of offshore and heavy lift operations. It integrates operational requirements at the design stage to limit downtime, reduce maintenance costs and improve efficiency.
Under our parent company Acurex, we regularly partner with our sister company, Alucor, and provide turnkey design and build solutions. Alternatively, we can work with our client's preferred construction contractors to deliver complete EPCI projects. Together with these partners, we are well-versed in working alongside our clients to deliver under constrained budgets, tight schedules, and challenging conditions.
To produce innovative and sustainable engineering solutions that accommodate our clients' safety, rapid delivery, and high-quality requirements.
Over 50 years combined experience
With over 50 years of combined experience in mechanical, structural, electric/hydraulic driven systems and engineering solutions, and having worked on some of the world's biggest renewable energy and oil & gas projects, our team of experienced and motivated engineers offer a wide range of skills and expertise that will help deliver your projects on time and safely.
The main benefit of working with the dynamic 3Point2 team is not only that we are fast, reliable, flexible, innovative and have extensive experience working in multicultural engineering design offices, but importantly, we are also experienced at working in the field. We know what it's like to work in a fabrication yard; we have been there. We know what it's like working offshore; we have lived there. Importantly, we know how to anticipate and manage unforeseen project challenges.
While our specialised engineers are experts in their field, we also collaborate with reliable partners in Europe and the Middle East to deliver a full EPCI solution. Our sister company in Dubai, Alucor, is an innovative international engineering, procurement and construction contractor with state-of-the-art manufacturing and fabrication capabilities.
We also partner with other leading contractors in Western Europe as and when the need arises.
Our Commitment to ethics and compliance
As an EPC contractor, a robust corporate governance framework is at the core of all operations. We are committed to providing clear, timely support and guidance to our employees, suppliers and partners to ensure full compliance with all internal policies and government laws and regulations. Any form of corruption, bribery and unethical behaviour is strictly against our ethics and compliance policy.